General Info
Don't miss the EELC at Landsdowne Resort & Spa, October 5-8, 2021.
2021 Registration Fees
The registration fee is all-inclusive, with all meals and snacks beginning of the evening of October 5th and ending with breakfast on October 8th, hotel accommodations for three nights (October 5th, 6th and 7th), informative professional development sessions, wellness sessions, community building, networking opportunities and special events.
If you would like to arrive early or are attending the PD Specialist Symposium on the 5th, you may purchase an additional room night to arrive the day before the conference begins on Monday, October 4th.
Registration is limited and will close once we reach the maximum capacity or by September 1, 2021.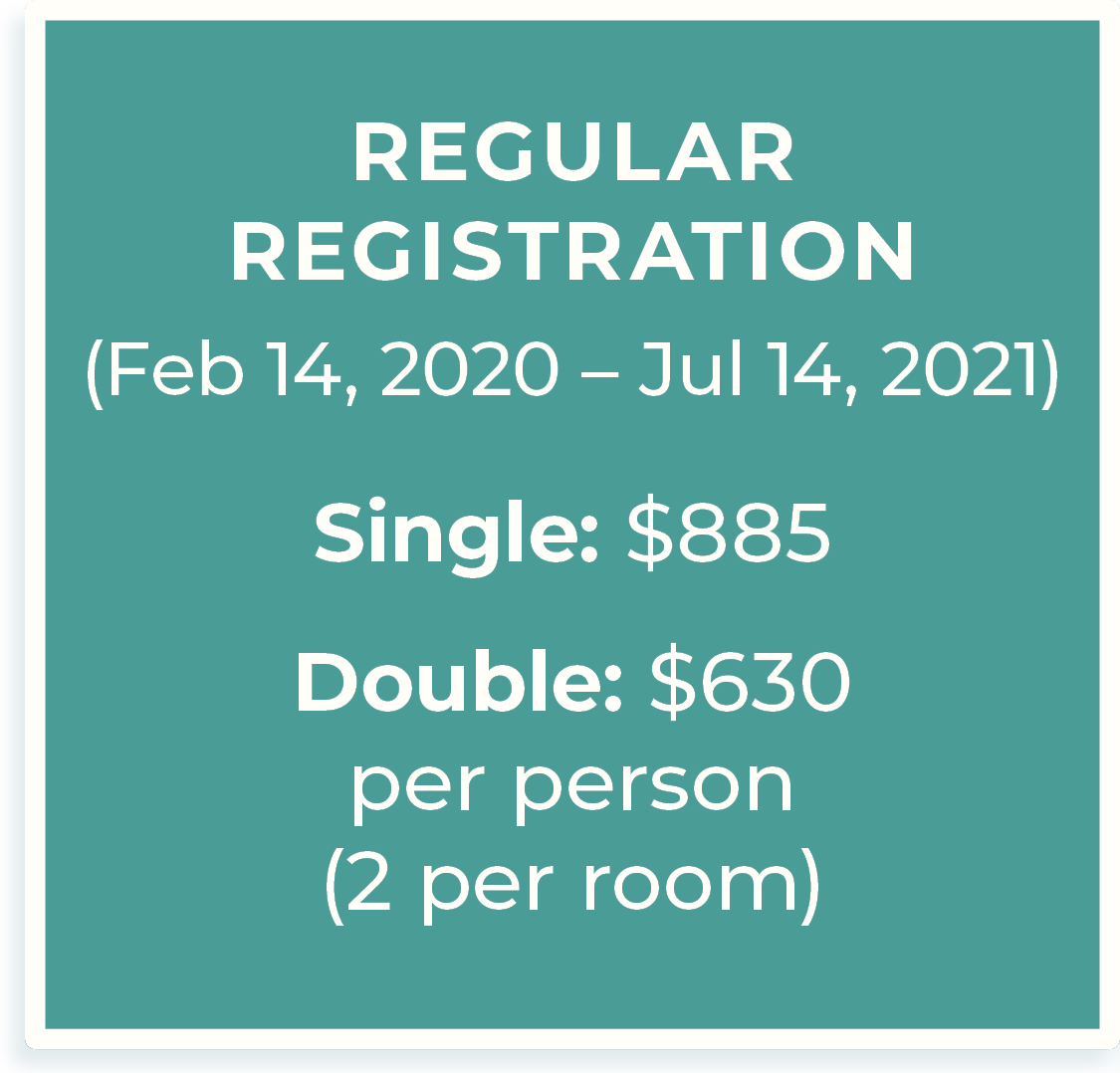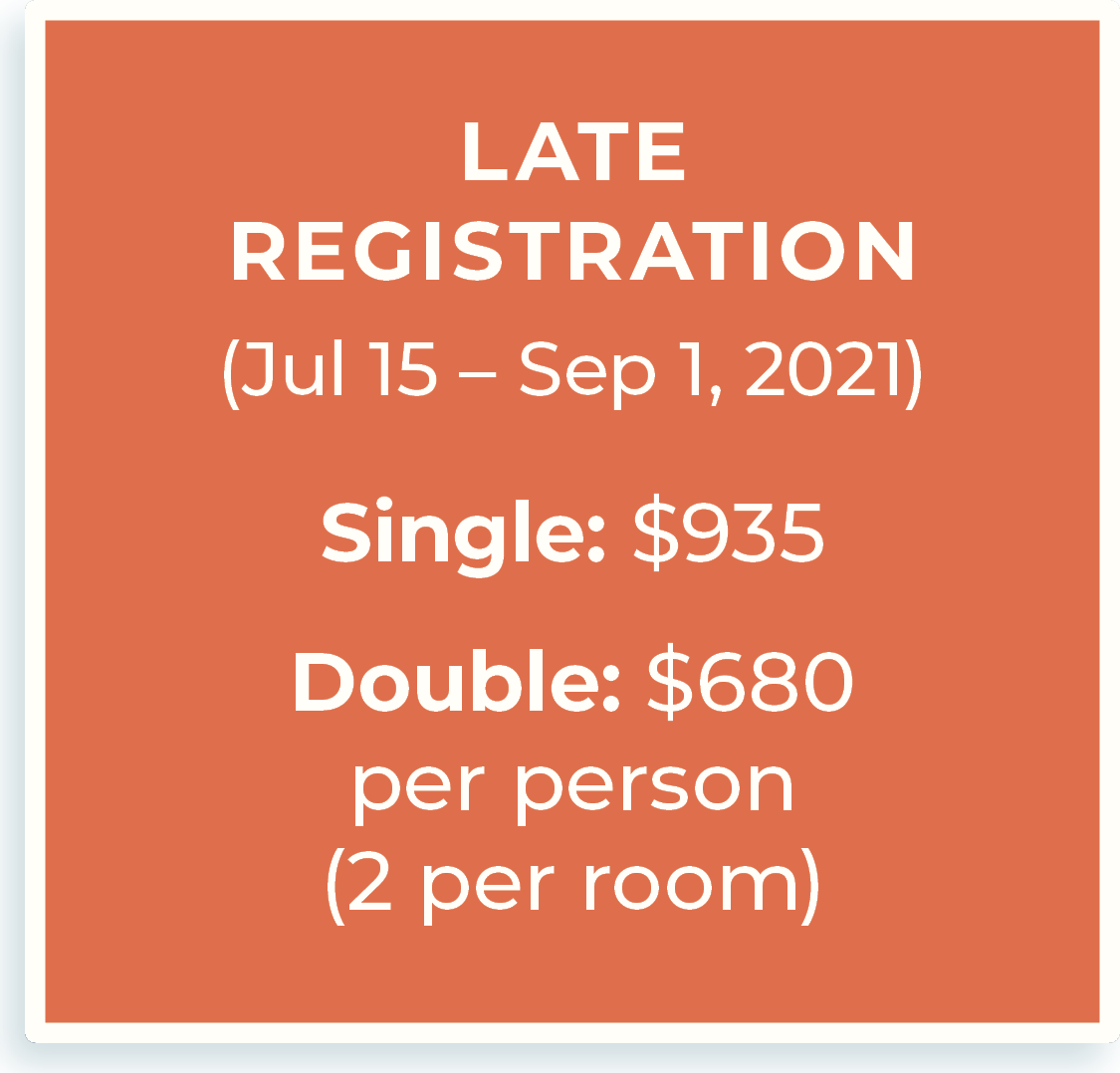 Conference Accommodations
EXPERIENCE THE CHARMS OF LEESBURG, VA! Lansdowne Resort and Spa is a sanctuary for golfers, an oasis for productive meetings and the perfect escape for couples and families. Located on 500 beautiful acres overlooking the scenic Potomac River, we offer our guests the opportunity to disconnect from the world and reconnect with themselves. Our AAA Four Diamond award-winning golf resort features 45 holes of challenging championship golf designed by Greg Norman and Robert Trent Jones Jr., as well as myriad outdoor activities, a state-of-the-art spa and extensive meeting and dining facilities. We're just 30 miles outside Washington, D.C. and 12 miles from Washington Dulles International Airport, so we're easy to get to no matter your starting point.
Cancellations and Refunds
Cancellations will only be considered when received in writing. Due to the current COVID-19 health crisis you may receive a full refund for your conference registration (less a 5% credit card processing fee) for written cancellations received by the Council on or before August 15, 2021. All requests for cancellations and refunds should be emailed to: cdaevents@cdacouncil.org. Registrants who do not show up for the conference – and do not contact the Council (via written correspondence as listed above) prior to the end of the conference – automatically forfeit all registration fees paid unless your inability to contact us was due to a verifiable medical emergency that occurred within one week prior to the start of the conference. In this instance, the postmarked deadline to receive your request for a partial refund is August 25, 2021. Regretfully, no considerations can be made after this date.
Replacement and Transfer
If you are unable to attend for any reason, you can transfer your registration to another person without penalty. Simply email a copy of your registration confirmation, with a letter stating your request along with the contact information (full name, email address and phone number) of the person replacing you to cdaevents@cdacouncil.org.
Mailing Address/ Usage Policy
By submitting your mailing and emailing address during the conference-registration process, you agree that the Council and its conference partners may send you a one-time correspondence of conference-related information regarding the organizations' participation at the conference. Hefty support is given by sponsors to subsidize the conference and make it possible to bring our members and attendees the latest and most valuable educational information. Your cooperation and support are appreciated.
Conferences and Courtesies
To make the conference experience an enjoyable event for all attendees, please keep the following in mind:
As a courtesy to speakers and other attendees, please refrain from the use of cell phones during presentations. In consideration of all attendees, we ask that you please turn your cell phone to vibrate or off while in meetings.
To maintain and demonstrate professionalism within our industry, conference attire is business casual. Since it is difficult to adjust meeting room temperatures to suit individual preferences, please bring a sweater/jacket or wear layered clothing to ensure your comfort.
Videos and Photography
Any photos or videography taken at the conference by the Council (or agent of the Council) may be used in future conference collateral, appearing either in printed documents, video productions, or on the Council website. We appreciate your consent to use these photos for the purpose of sharing and promoting the conference. Submission of your conference registration form to the Council acknowledges acceptance of these terms and provisions of registration.