We Set the Standard for ECE Competence
The Council for Professional Recognition is a leader in the credentialing of early childhood educators worldwide. We ensure that candidates who earn our Child Development Associate® (CDA) credential are well prepared to foster the social, emotional, physical and cognitive growth of young children. Having a CDA® doesn't just help educators bring out the best in children. It also advances their careers and contributes to the status of our profession.
We're here to help guide our CDA community through these challenging times with new policies, procedures, and tips. We're committed to meeting your changing needs and those of a very precious population—our youngest children!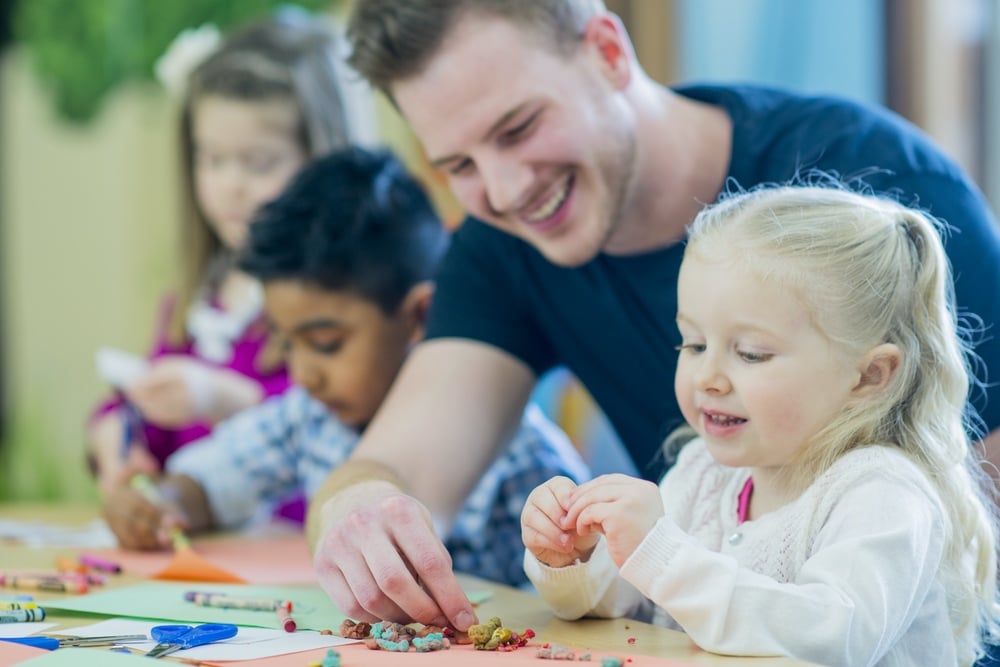 Blog, News
Meet the Men of Early Childhood Education
Only a small portion of early childhood educators are men, but their presence can make a powerful impact on children's lives. Last month, we invited our ...
Read More
CounciLINK E-Newsletter is Your Connection
Read our monthly e-newsletter and keep up to date on all Council programs and services, as well as the latest news in the world of early care and education. Subscribe today to stay connected with us. You'll receive timely information on events, webinars, special promotions, and more.
Who We Are
Our History
Back in the early 1970s, a group of early childhood pioneers convened to think about how to improve the quality of early care and education. Their solution was to create a new credential based on competence in the early childhood field.
Our Stories
Members of our community work in all types of early childhood education programs serving children from birth to 5 years old. Our educators' stories reveal their wit, wisdom and wonderful sense of devotion to our youngest children.
Where We Are Now
The Council has issued more than one million CDA credentials to date. We're now expanding our reach across the globe, and there's a world of ways for you to be part of our success!