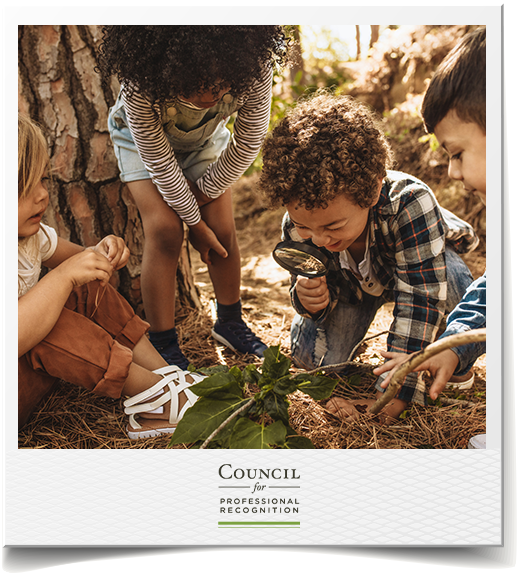 Each year, we honor Earth Day: a special day devoted to celebrating the wonder of the natural world and dreaming of ways to protect and cultivate it for years to come. And one of the best ways that adults can help children grow in appreciation for the earth is through outdoor play and nature adventures. Discover 3 reasons why we should celebrate Earth Day with young children of all ages, based on guidance for creating outdoor learning spaces from the Essentials for Working with Young Children textbook.
1. Outdoor play strengthens infant and toddler development.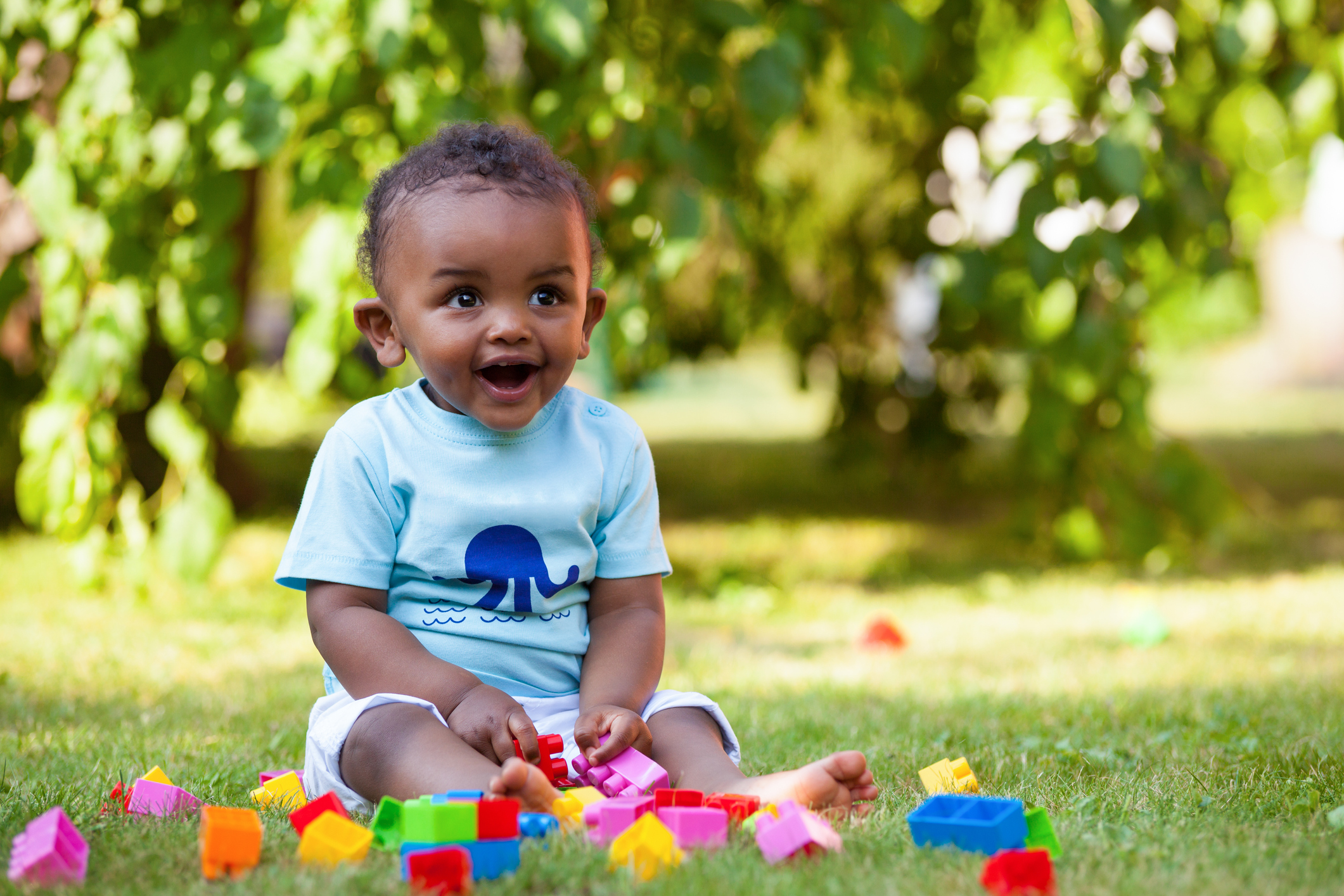 According to Essentials for Working with Young Children, "bringing infants and toddlers outdoors promotes children's development, extends the curriculum, and connects young children with nature. Outdoor time affords children an opportunity to move freely, explore a new environment, and enjoy the feel and smell of sun and wind on their cheeks."
Essentials recommends the following when creating an outdoor learning space for infants:
Infants: "There should be grassy areas for blankets or carpet squares where non-mobile infants can interact with an adult or nature. Babies need opportunities for "tummy time" and sitting (with or without support), reaching for and throwing objects, and splashing water."
Mobile infants: "Now that they can move from place to place, pull-up bars, walking paths, tunnels, and room for push and pull toys are required. Toy baby carriages, shopping carts, and wagons with handles, provide the extra support beginning walkers need. Mobile infants need large enclosed spaces where they can climb and roll around. They also need space for throwing beach balls and dropping bean bags into baskets. Fully enclosed swings with safety belts allow infants to see what is taking part in the world around them from a higher, moving perspective."
Educators and parents/families can "read with infants, do music activities, and introduce them to plants and naturally found objects in a refreshing environment. Mobile infants also enjoy digging in a sandbox, splashing water in a tub, and crawling through a tunnel."
2. Outdoor environments offer new learning experiences for toddlers.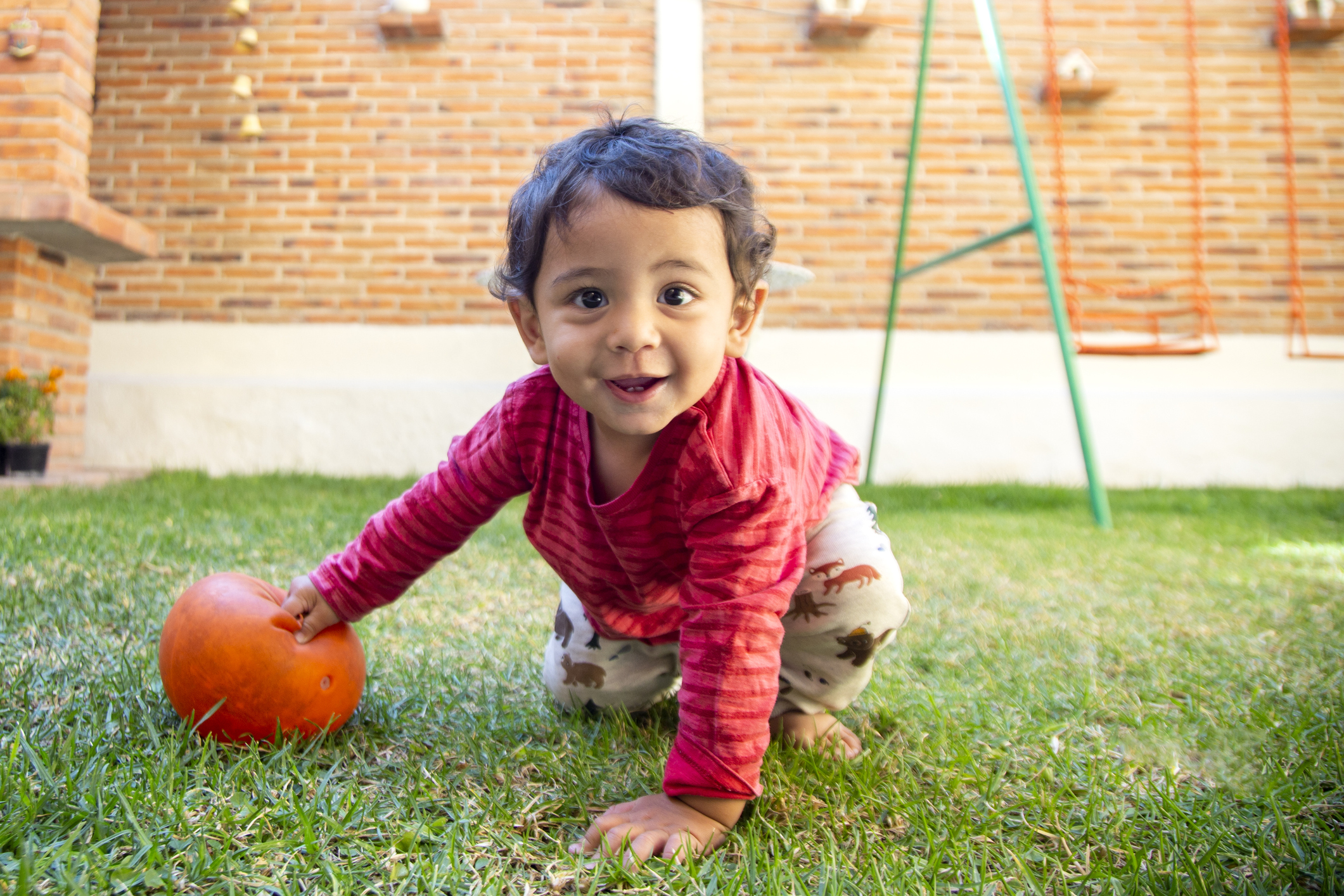 Since toddlers are active, "they need an outdoor play area where they can freely run, hop, jump, march, tiptoe, leap, and gallop. There needs to be room to push and pull toys, wagons, and wheelbarrows. They need an environment that allows them to enjoy riding in bucket swings, climbing up platforms and climbers (no higher than 18 inches), and going down slides. The outdoor space also needs areas where they can balance on a beam…or pedal a tricycle….Early childhood educators [and family members] can read to toddlers at a table or under a tree."
When outdoors, both infants and toddlers benefit from playing with "loose parts." According to Essentials, "loose parts refers to toys and materials that are safe and not fixed in place. Children can manipulate loose parts in a number of ways. They can collect, stack, sort, dump, pick up, and line up loose parts such as stones, twigs, leaves, seed pods, and other naturally found objects. (Early Head Start National Resource Center, Technical Assistance Paper No. 14, 2013) Loose parts stimulate children's senses and help young children learn. That's what being outdoors is all about."
3. Preschool-age children gain new perspectives from outdoor learning environments.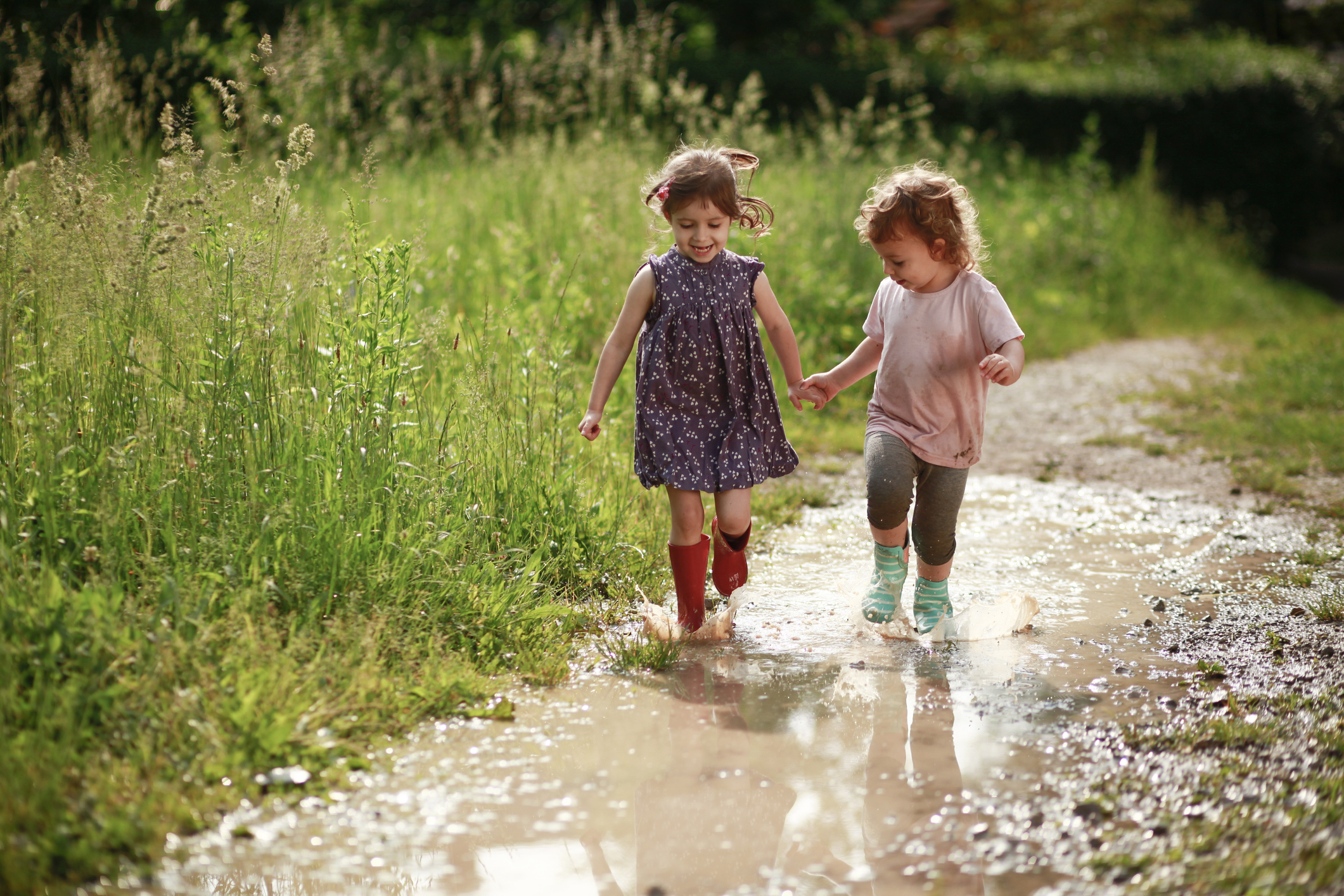 As early childhood educators and those who care for young children consider how to establish an outdoor setting for preschoolers,
Essentials
advises creating an outdoor area that supports the same types of learning that occur in an indoor setting, since "the goal is for children to experience learning from a different perspective."
"Doing artwork outside allows children to create in the glow of sunlight. Children can collect leaves and pinecones to examine and study… Sand, water, and mud play can get as messy as they want it to be when children are allowed to play with abandon. Children don't have to use their "indoor voices" outside. Just as you divided your indoor space into learning centers, think about how you can divide the outdoor space into distinct learning areas. What activities would you like children to engage in outdoors?"
Both families and early childhood educators can implement outdoor learning ideas, such as:
Science: "Outdoors children can watch science in action. They can grow plants and record the effects of sunlight and water. They can plant vegetables such as carrots or bok choy and eat their home-grown veggies for snacks….Children can conduct science experiments like collecting or comparing leaves…washing stones, or tracing shadows."
Sand, water, and mud play: "Children can dig in the ground, play in a sandbox, frolic with water from a hose or sprinkler on a warm day, use a wading pool to sail boats, or play with sand and water in plastic tubs. Combine sand and soil (in a proportion of one-third sand to two-thirds soil) with water to form mud, which makes a wonderful sculpting medium for pies, muffins, and other pretend baked goods."
Literacy area: "Locate in a shaded area where children can look at books alone, read with another child, or have a book read to them. Early childhood educators can sit with children under a shade tree and enjoy reading a story together. Afterwards, children can re-enact the story. A picnic table can readily become a writing table."
When children have opportunities to learn and develop in outdoor learning spaces, they are more likely to appreciate and care for the natural world in their adult years. Outdoor educational settings provide chances to discover, experiment, play, smile, laugh, romp and grow. This Earth Day— and every day— let's find ways to celebrate with our youngest learners.
---
Savannah DiMarco is the Digital Marketing Manager of the Council for Professional Recognition, which works to ensure that all professional early childhood educators and caregivers meet the developmental, emotional and educational needs of our nation's youngest children.